PRICE BENCHMARK CONNECTOR
SUPERBOOST YOUR
COMPETITIVENESS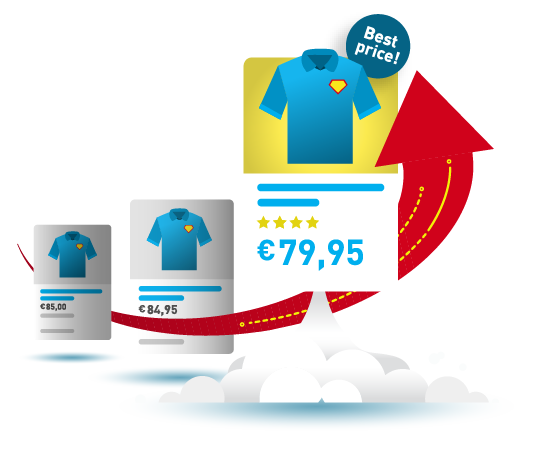 Price Benchmark data from your Google Merchant Center at your fingertips
We help Producthero CSS merchants to use the Market Insights from their Merchant Center

Price Benchmarks for Shopping Ads is available in your Google Merchant Center. Producthero helps its merchants to connect their own data for internal use only, in accordance with the Google 
Market Insights policy
.
THE MISSING PIECE IN SHOPPING CAMPAIGN OPTIMIZATION
Did you know that product price has a major impact on your Shopping Ads performance?
Price is one of the most important ranking factors. Only a few cents difference with your shopping ads competitors can improve your impressions and clicks massively.
The conversion rate for products with a better price (compared to benchmark) is often more than twice as high.
So, by using price benchmark data you create a compound effect: increase clicks AND conversion rates!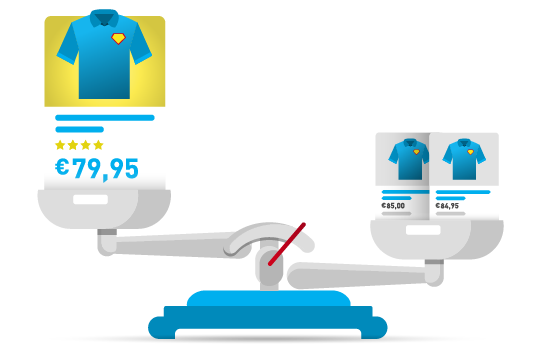 COMPARE WITH YOUR SHOPPING ADS COMPETITORS
The benchmark price is available in your Google Merchant Center. It is click-weighted across all merchants that advertise the same product with Shopping ads. 
This makes the benchmark super relevant and actionable!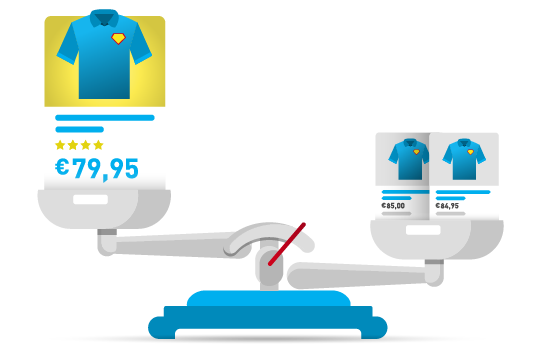 ACTIONABLE DATA TO IMPROVE YOUR PERFORMANCE
We can help you to create a feed of your price benchmark data.

With this data feed, you can group items by competitiveness and push products with a strong current price.

USE CASE EXAMPLES: FROM YOUR GOOGLE MERCHANT CENTER TO ANYTHING YOU LIKE
After we helped you to extract your data from your Google Merchant Center, you can connect the data to your campaigns for optimization. Or use the data to optimize your pricing for better performance within Shopping Ads.