Shopping Ads with Superpower
for retailers and agencies
Premium Google CSS partner

Producthero is one of the biggest and Premium Google CSS partner and trusted by many international retailers and agengies. We get you 20% discount on the CPC of your Google shopping ads.
Reasons to choose Producthero Premium CSS:
Fair pricing: Only €39/month, no extra cost
Reliable: Compliant with all Google terms. We don't advertise in Shopping ourself
Independent: Not part of an agency
All countries: Active in all Google CSS Program countries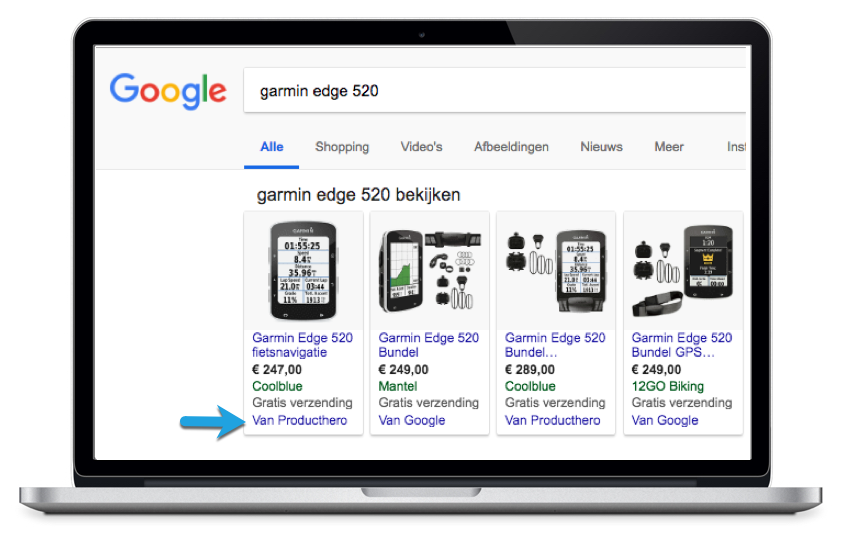 CPC bids via Google Shopping CSS need to be 25% higher to match Producthero CSS
Accredited Premium Google CSS partner where you save the most
Because of European Union claims Google has opened its Shopping platform to other comparison platforms. With this some interesting financial benefits were introduced: 20% discount on the CPC.
Do I share my data with you?

Better Shopping campaign results
Increase the profitability and revenue of your shopping ad campaigns.

Self-service
All Google CSS partner benefits are for you. You get the full Google benefits and do the setup yourself. We send you the easy steps you need to take.

Reliable and risk-free
We are an official Premium Google CSS partner. We are a reliable and friendly CSS platform. For instance: you can stop any moment without any consequences.
Become a Producthero
To be able to use a CSS partner your products need to be shown on the  website of the CSS partner. 
We offer an interesting flat fee option to get all the Google benefits. For only 39 Euros a month all your products will be shown on the CSS comparison landingpages on producthero.com. Just give us your shopping feed URL and we will make sure everything is set up. This way you comply fully with Google.
You have an affiliate program
You don't have an affiliate program
Placement on producthero.com

Your affiliate feed

---

Your affiliate programma commission

Your shopping feed

---

No extra cost (CPA/CPC)

Shopping CPC discount
20%
20%
Monthly fee
FREE
€ 39 p.m.
0,- per extra shop ;-)
€ 19 p.m. per extra shop
Let us know where we can help.
css@producthero.com