Self-service
Premium support
Active in all countries

FREE 30-day trial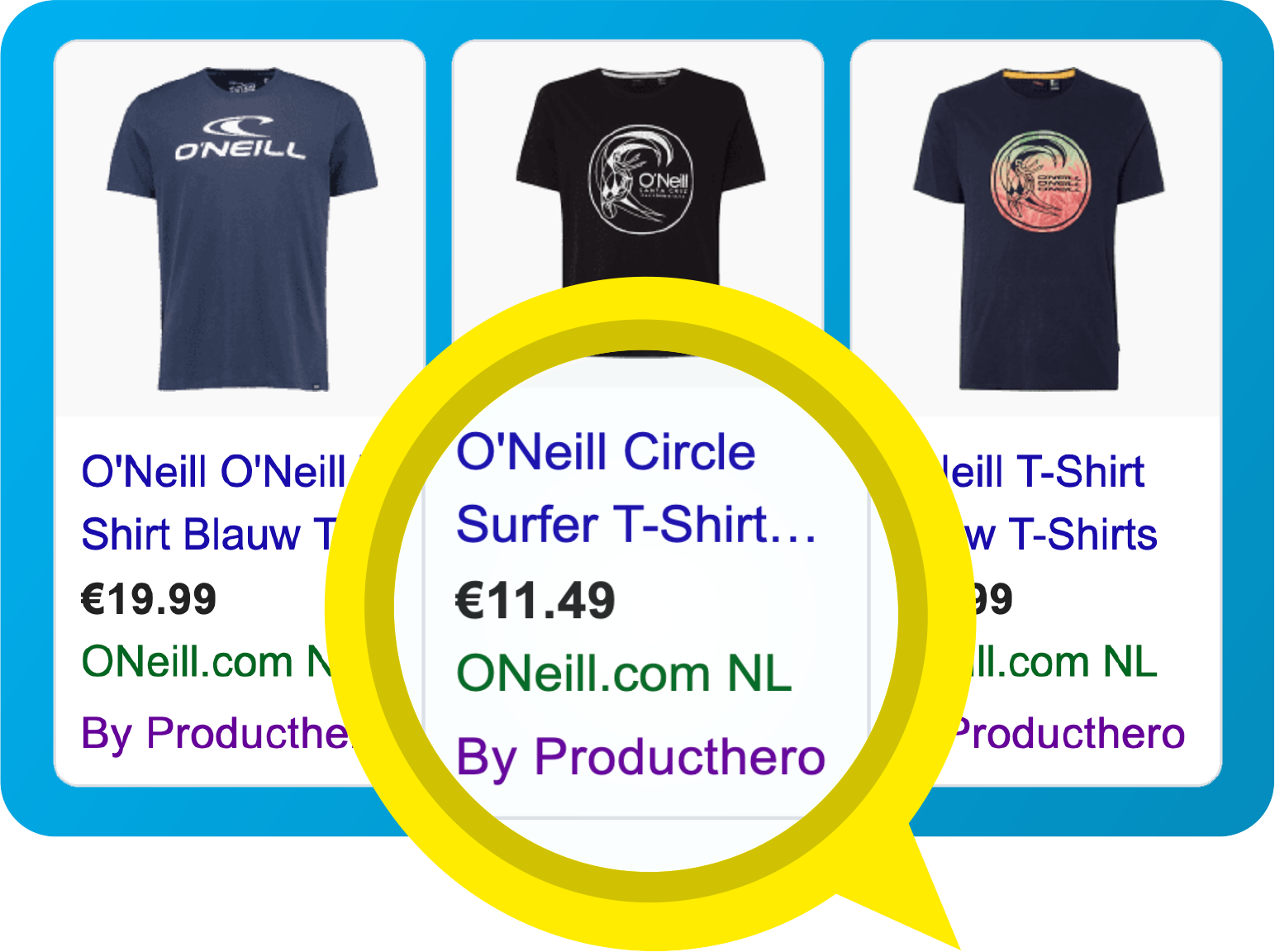 GUARANTEED BETTER RESULTS FROM YOUR SHOPPING CAMPAIGNS
Producthero is one of the largest Premium CSS partners and is trusted by many European retailers and agencies. We get you 20% discount on the Shopping CPC in Google Ads. Your €0.80 bid gets the value of €1.00. Increase the profitability and revenue of your shopping ad campaigns.With a simple switch your campaigns become 25% more competitive!
THE 8 MAIN REASONS TO CHOOSE PRODUCTHERO CSS
The price - Fixed amount per month: € 39 and € 19 per extra shop.
No extra costs - No hidden or extra costs for clicks (CPC) or sales (CPS).
Producthero Optimizer - Effect goes far beyond the 20% CSS discount. Available (for free!) for all Producthero CSS advertisers. 
The power of the biggest- More than 4,000 webshops switched (including IKEA,  Intersport, Rituals, G-Star).
Premium support - By telephone and by email. Premium support from Google too.
100% independent - Not part of an online marketing agency. We do not advertise ourselves with shopping ads.
In all countries - We are active in all 21 countries of the CSS program.
No cancellation period - Subscription and CSS can be stopped at any time.
Low fixed monthly fee
€ 39 p/m
€ 19 p/m per extra Merchant Center or country
20% CPC discount = 25% extra bidding power
Self-Service:
maintain your own campaigns
Unlimited products on Producthero.com
Unlimited adspend
No hidden or extra costs (CPC/CPS)
Phone & E-mail support
No set-up costs
No cancellation period
Subscribe now

Done in less than 5 minutes!