THE PRICE MONITORING
SOLUTION FOR
SHOPPING ADS
HOW DOES THE PRICELIZER WORK?
FOLLOW PRICE
DEVELOPMENTS FROM
YOUR COMPETITORS
Get insights into which competitor is selling your products and how they are priced at a glance. Price has a major impact on the performance of your sales. That's why it is extra important to follow the price adjustments of your competitors.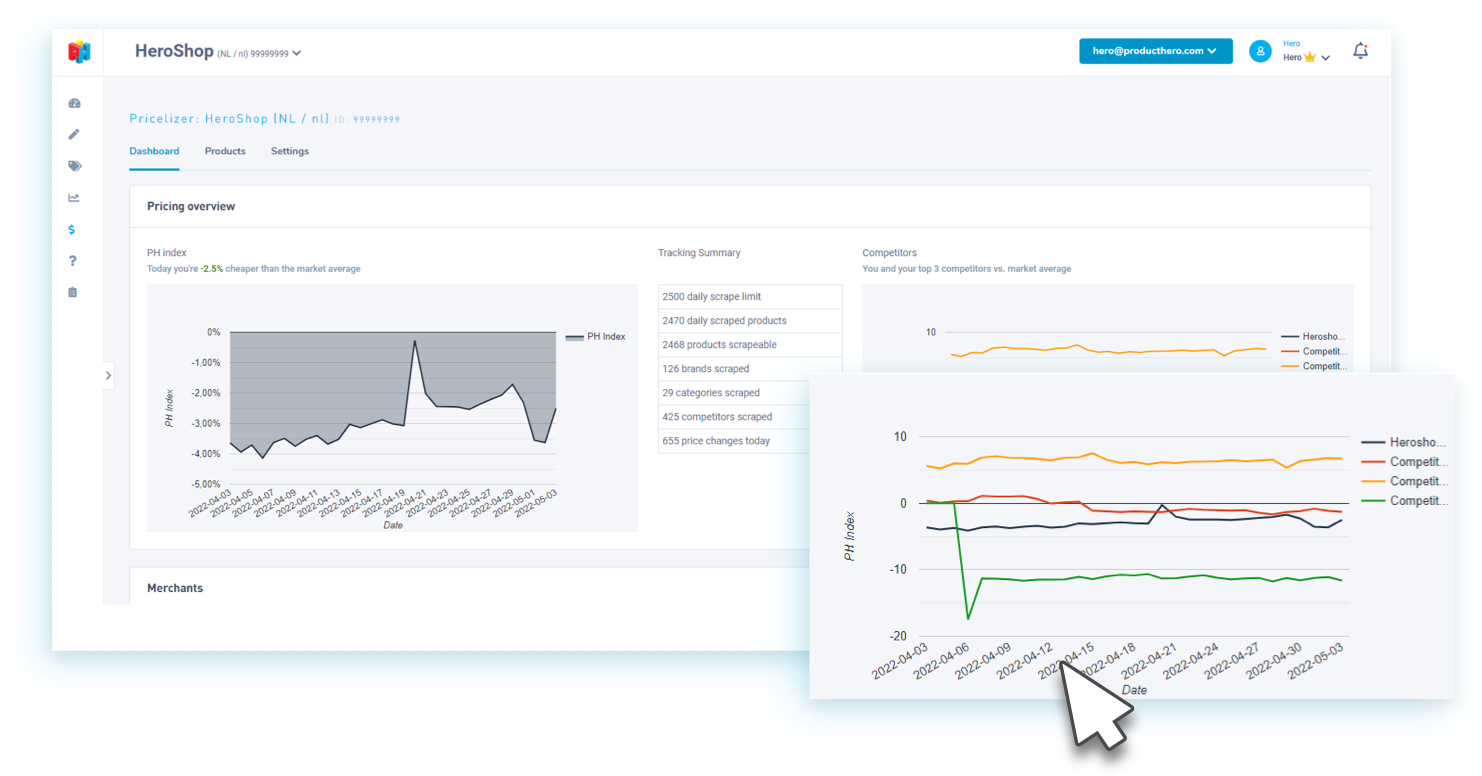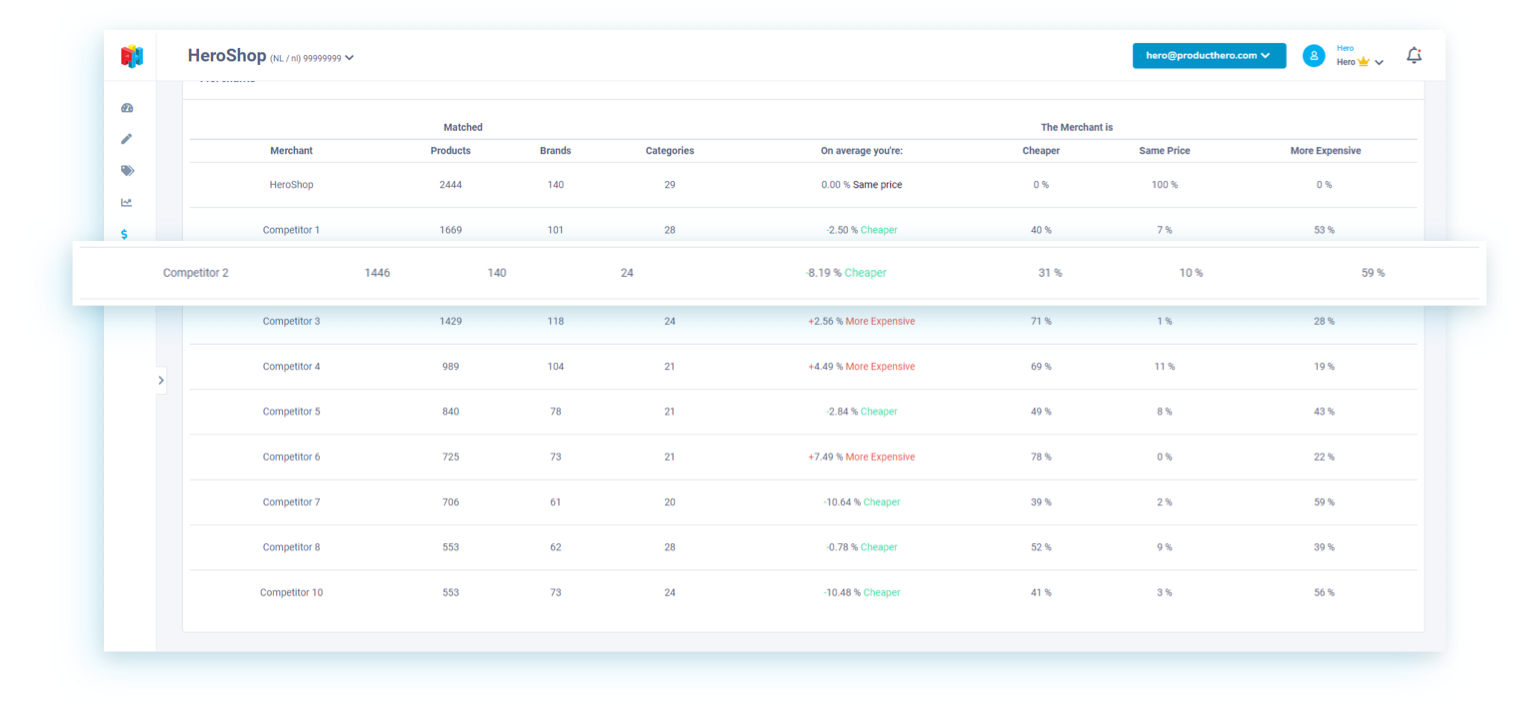 SELECT WHICH COMPETITORS
YOU WANT TO INCLUDE
IN THE ANALYSIS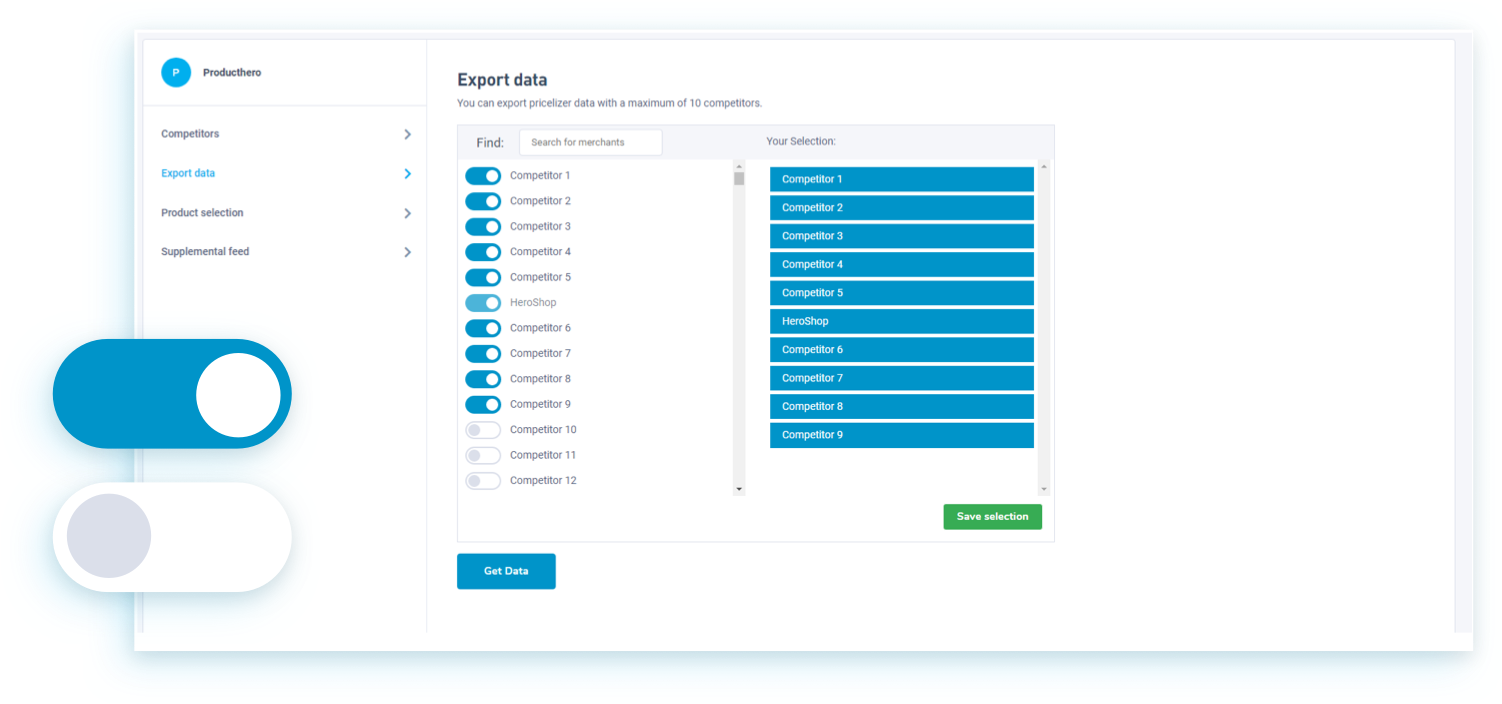 PRICELIZER IS NOW
AVAILABLE IN
PRODUCTHERO
PRO
PRICELIZER IS NOW
AVAILABLE IN
PRODUCTHERO
PRO